The Benefits of Social Recruiting to Find High-Quality Candidates (Guest blog)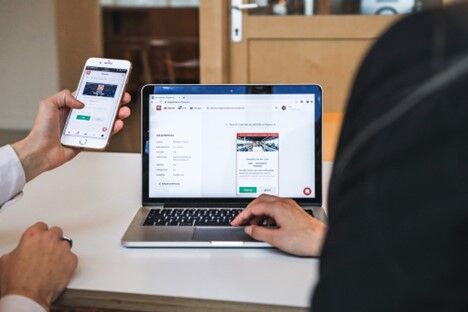 With the ever-competitive job market, social media is now being utilized for sourcing and recruiting the best candidates. In fact, over 90% of recruiters now use social networking platforms to search for and recruit top talents. So, whether you're already using social recruiting strategies or are still indecisive about whether you should, this article is for you.
What is Social Recruiting?
Social recruiting refers to the process of advertising jobs and recruiting candidates through different social media platforms. This includes LinkedIn, Facebook, Twitter, other websites, job boards, or even online forums. It's also often referred to as social media recruiting or social hiring.
In CareerArc's 2021 Future of Recruiting Study, it was found that 92% of employers have been using social networks to find and recruit talents. This shows how much social hiring has become a go-to option for looking for the best candidates.
Benefits of Social Recruiting
If you do it the right way, social recruiting can really benefit your company in many ways. If you aren't entirely convinced yet, here are some incredible benefits that might change your mind:
Expands Job Visibility
Posting your job vacancies on social media platforms increases visibility big time. Today, 79% of job seekers already use social media when conducting their job search. This means you have more chances of tapping into a wider talent pool once you utilize social media platforms to advertise jobs. Just keep in mind to keep your job descriptions polished. Take this Product Management Job Description – The Ultimate Guide as an example of what to include.
Reach Passive Job Seekers
With 73% of candidates being passive job seekers, recruiters become responsible for sourcing and encouraging talents to join the company. This makes social media a perfect channel for recruitment since most candidates, active or passive, spend most of their time online. You can connect with them naturally by engaging with their social pages instead of waiting for them to see your job listing.
Reduce Recruiting Costs and Hiring Time
Recruitment can be quite expensive and lengthy, especially when using multiple channels to advertise jobs. On average, it costs businesses over $4,000 on recruitment and takes 42 days to fill a particular role. However, you'll be saving tons of time and money with social recruiting. For instance, creating a social media page is free, and social ads are flexible for any budget as well. It also requires less time to talk directly to the candidates in real-time, with faster responses and more accessible communication.
Increase Employer Brand Awareness
Your company culture plays a significant role in attracting and retaining the best candidates out there. In fact, 75% of candidates actually do their research on a company's brand and reputation before applying. In this case, social media can help you share your company's culture and values. It builds your credibility and also gives talents the chance to see what life is like inside your workplace.
Takeaway
Social hiring is undoubtedly beneficial for your company and especially helpful to your recruitment process. It's an organic, low-cost method of connecting with qualified candidates in any location. It also shows no signs of slowing down and will surely become more and more valuable to recruiters from this point forward. Tap into social recruiting and experience the ease of sourcing new potential hires and adding to your skilled workforce. Happy hiring!