How Employers Can Expand the Benefits Landscape—and Why They Should (Guest blog)
by Lexie Dy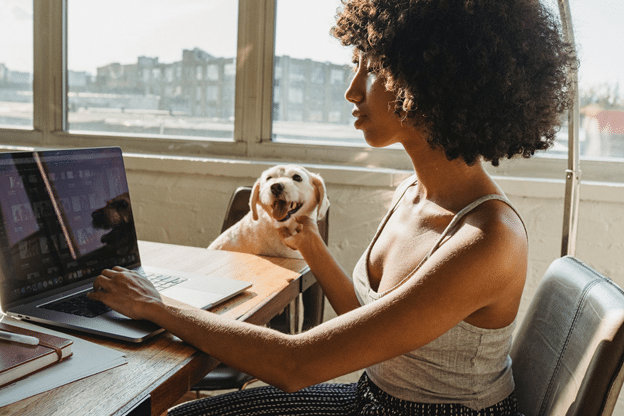 Just as employees compete for jobs, employers must make working for their companies attractive. This is essential if they want to earn the attention of superior candidates. According to a recent study cited in Metro, 36% of UK workers are unhappy in their jobs. To gain the notice of those who are unengaged, companies of all stripes should expand the scope of their benefits beyond health insurance and sick leave.
Courtesy of CourageousHR, here are a smattering of unique methods by which businesses can become more desirable workplaces.
Continuing Education
One way companies are serving workers is by offering formal learning opportunities. Integrating ways for staffers to supplement their knowledge base is considered highly desirable by many employees and job candidates. For example, computer programmers constantly need to learn new programming languages used to tackle everyday coding challenges. They appreciate the chance to boost their skillset at the same time this new knowledge increases the ability of the enterprise to serve customers.
Just as the working world has moved toward functioning remotely, many continuing education classes can be taken virtually. This gives your staff members maximum flexibility for finding the ideal work-life balance. Consider offering a stipend that allows remote workers to spend the money as they see fit; they could use it for education or setting up a home office where they may even realize gains in home value.
Pet Accommodations
Those with pets love their fur babies. It distresses these workers to know their special friends are alone all day and experiencing feelings of separation anxiety. As the world emerges from the pandemic, cats and dogs are more prone than ever to experiencing feelings of abandonment. Allow animal lovers to curb their pets' discomfort by letting furry friends tag along. Just as important is the way non-human companions enhance office environments.
Healthy Snacks
Many employers offer complimentary food to fuel their workforces. Granola bars and sodas are loaded with sugar. Many Britons are seeking healthy alternatives. Provide a few wholesome options alongside those that are less heart-conscious. Consider cheese with whole-grain crackers, hummus on pita bread, and trail mix made of peanuts, raisins, and dried fruit. Supplement workers' desires to get in shape with nutritional counseling and at-work exercise opportunities.
Mental Wellness
Treating the mind is as much a part of staying healthy as improving one's body. Along with heavier workloads, it's become expected for employers to offer their workforces mental health counseling. Implement an Employee Assistance Program for those experiencing addiction, depression, or another emotional disorder. You don't have to create a support system from scratch; instead, find a provider with which you can join forces. Supplement this clinical service with psychological wellness activities such as yoga, meditation, or on-site massages.
Creative Diversions
There are lots of ways to make working fun. Start by focusing on interior design. Spruce up your space with funky furniture and enhance the walls with optimistic colors and designs. Encourage workers to make cubicles their own. Allow them to bring toys and other trinkets that help take the edge off during periods of stress.
Create a game room filled with arcade cabinets, Ping-Pong, or air hockey. Consider building a nature pathway on which employees can take a stroll and gather their thoughts before plunging themselves back into work. Start traditions, such as annual cookouts, Hawaiian shirt days and family gatherings. Don't ignore the power of team-building exercises, including the popular escape rooms.
Without the right working environment, it's impossible to develop staff with both enthusiasm and exceptional abilities. Build an office that the best candidates crave, and your company is bound to reap hefty rewards.