Top 10 Human Resource Trends To Watch Out For In 2020 (Guest blog)
by Rosette Monell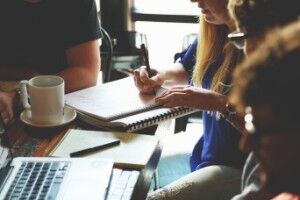 With 2020 just right around the corner, we can't help but think about all the latest trends the new year has to offer, especially if that concerns the Human Resource (HR) department.
Working in the corporate world sure has its perks; you get to work on an 8-hour shift, most probably with weekends and holidays off. One of the very foundations of corporate businesses include human resources, or most popularly known as the HR department.
Human resource is the division of a business, company, or corporation in charge of managing all aspects related to the organization's personnel. This covers employee recruitment, training, career development, overseeing compensation, benefits, and all other duties that serve to maximize the company's growth, mainly in terms of workforce.
In the last decade, so much has changed in the HR industry, and come 2020, a few more of these changes are bound to happen. In fact, once the new year begins, these changes or trends will definitely become the buzzwords in every human resource division.
So, without too much babbling, here are the top 10 human resource trends you should watch out for in 2020:
1. Automation and Artificial Intelligence
In today's digital age, it has become impossible not to integrate technology with our daily business methods. With that, HR departments have finally crossed the bridge on the way to automation and artificial intelligence.
Today, much of the hiring process has become automated. Search engines, online job hiring, applicant tracking systems, email, and message automation are just a few from the many others HR departments utilize. Applicants or candidates who know how to operate such systems definitely have the advantage over those who do not.
While manual hiring and referrals are still more preferable, in today's fast-paced society, it has become quite impossible not to adapt to technology mainly because of the many conveniences and efficiencies it brings to humans. This is the very reason why HR departments lean more into digital nowadays because it eases the entire recruitment process more.
2. Redefined Employee Wellness
Studies show that happier employees perform more effectively at work. And, when companies have happier and [mentally and emotionally] healthier employees, they tend to experience higher retention rates and return on investment. This is no surprise, then, that more and more organizations today prioritize the overall wellbeing of their employees now more than ever.
In the coming year, HR professionals are expected to come up with more ways on how to retain competent employees, focusing more on one's mental health by looking for ways and ideas on how to holistically shape and train an employee's behavioral health issues and ailments like anxiety, depression, addiction, and so much more.
Not only does this help retain employees, but it also further improves one's productivity and work efficiency over time. Not to mention, it enables your workers to feel more appreciated and well-cared for.
3. Better Collaboration Tools
No longer are emails reliable and sufficient enough tools to communicate between teams and team members.
If 2019 has taught us anything, it's that employees all arriving before 8 am to one office space has been long gone. Today, employees can be anywhere and everywhere, and that doesn't have to affect the way they work.
Instead of relying solely on emails, the digital era has introduced countless collaboration tools readily available for company teams and team members to use in order to collaborate better, no matter where they are or what time of the day it is. HR departments are now looking into utilizing more of these collaboration tools (WhatsApp, Microsoft Teams, Trello, Slack) to help organize data more and reach out to candidates and employees thoroughly.
4. Better Collection Of HR Data
Well, collecting data isn't really a new HR trend. It's how the HR department collects new data.
In 2020, HR teams are expected to collect data, not for the sole purpose of merely knowing what is happening in the company but focusing more on why these things are happening.
For one, knowing the employee retention, turnover, or resignation rate is helpful, yes, but not knowing why it keeps on happening won't help the organization flourish and retain better employees next time. As 2020 comes around, data will become more significant and intrinsic that HR departments will need to utilize a few more tech tools that can help them collect data more efficiently and come up with more effective plans or policies.
5. Workplace Flexibility Is The New Norm
As mentioned, gone are the days of employees having to come to work at 8 or 9 in the morning to work on an 8-hour shift. Come 2020--and, it has in fact, already started late 2019--more and more companies and HR departments have arrived in a decision to practice workplace flexibility wherein employees can work wherever they want for as long as they provide outputs and remain in touch through common platforms or collaboration tools.
Based on studies, over 80% of employees in the United States ultimately prefer jobs that offer flexible work schedules over ones that don't.
6. On-The-Job Training Becomes The New Standard
Normally, new employees take on the first day or week to get to know their job more before actually performing it.
But, this new year, regardless of an employee's job function, HR departments and professionals are expected to get hands-on with new employees as soon as possible. This is to enable new workers to fully immerse themselves in the environment and be familiar with a whole lot of processes before actually getting on the job itself.
7. Better Approach To Diversity
The year 2019 has been a good start for most companies that acknowledge the positive side of diversity. Come 2020, HR departments and professionals are expected to embrace diversity further, not looking into the ethnical race, gender, or age when hiring employees.
In the coming year, lots of businesses worldwide are also expected to practice better approaches when it comes to diversity and leave discrimination behind as it is now considered a thing of the past.
8. Smartphones And Tablets > Laptops And Desktops
As previously mentioned, 2020 will be the year companies lean and depend more on technology. This is why many HR departments and professionals view smartphones and tablets as useful tools that can be used when working. Instead of bringing along bulky laptops with you or purchasing costly desktops, employees can now rely more on their mobile devices and tablets and still get to work and collaborate with colleagues without a sweat.
9. Better And Incentivized Healthcare
As mentioned, employee retention is proven to accelerate or improve during the past year due to most companies' choice of providing better healthcare to their workers.
Come 2020, more companies and HR departments alike are expected to implement better healthcare benefits looking after both the physical and mental health of all employees concerned. In turn, this can help decrease absenteeism and turnover rates and instead improve or increase employee productivity, efficiency, and engagement.
10. Be Kind!
This has got to be one of the most underrated HR trends that has to be imposed throughout the years, and not to mention the simplest!
Being kind is simply the best HR trend to keep over time because it helps employees recognize the fact that the company cares for them more than their labor. For one, some companies tend to give sick employees a "Get Well Soon" basket with a few notes inside, and this generally helps make any person better!
Kindness is just in the air, and not to mention, it's free! Which is definitely the reason why it's a promising HR trend not only in 2020 but in the years to come.
Wrapping Up
The human resource department has immensely improved over the years, and there's no doubt that these incoming trends are sure to accelerate the said department and its individual professionals further as well. Know some other HR trends for the year 2020? Why not leave a comment down below? We love some good conversation!
Author's Bio: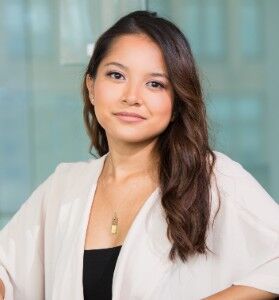 Rosette Monell works as a human resource personnel in a firm in Asia. Aside from her job, she's also a freelance writer who talks so passionately about public relations, different work ethics, and culture. On her free days, she likes to spend time alone with a good book about career building on one hand and a warm cup of tea on the other.